Highschool Programme – Academic Year or Semester in Mexico
Are you between 15 and 17? Do you speak good Spanish?
Study in Mexico and become a citizen of the world!
Explore daily life in one of the most exciting and interesting countries of Latin America and broaden your perspective of the world around you.
Discover the culture and traditions of Mexico by living with a carefully selected host family and attending a local school.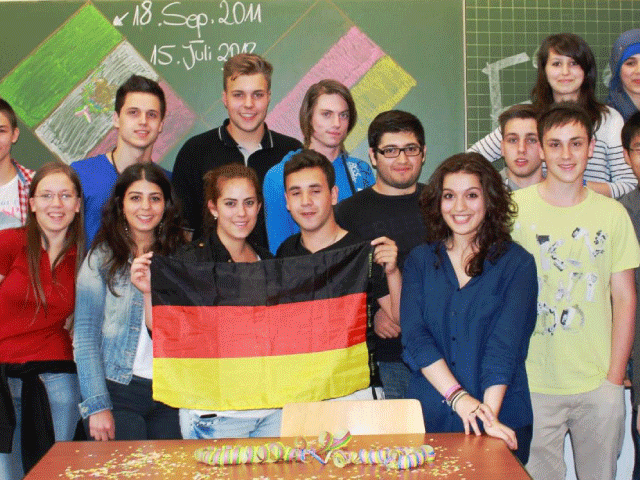 To study in Mexico will not only help you to improve your Spanish skills and academic record, but you will also get familiar with a new academic and cultural environment and build up long lasting friendships. It will also give you the opportunity to explore the landmarks of our country and to appreciate the features of our culture not as a tourist but as a member of a Mexican family.
We can help you to face the challenge of living in Mexico and gain in personal confidence, leadership qualities and intercultural understanding.
You can either study a semester or a full term in a public or a private school. At your arrival to the host community you will receive an orientation to the program that will help you to get familiar with the community social life, Mexican families characteristics and the system of the school where you will study.
During the whole program a local representative will supervise your personal and academic development and will help you with any possible emergency situation which may arise during your stay.
Welcome 3 day - Orientation upon arrival, airport pick up included (two nights accommodation in a hostel and all meals)
1 day stay in Mexico City at the end of the selected term session (one night accommodation in a hostel and all meals, and airport drop off)
Transfers between Mexico City and the host community
Accommodation and full board in a host family
Placement in a public school for 3, 5 or 10 months (private schools available upon request and at extra cost)
Support of the National office, and supervision provided by a local representative 24/7
Opportunity to take part in a Community Service program
Local transportation (to and from school)
Books and school materials
International medical insurance
Write a letter introducing yourself to a host family and attached to it family photographs
Six photographs, passport size, smiling!
Your most recent school report translated into Spanish
A medical report stating your good health state
A copy of your international medical insurance policy
Please ask for further details and costs